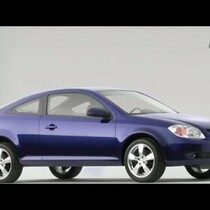 Posted February 28th, 2014 @ 2:01pm
This past Tuesday, General Motors increased the total number of recalled vehicles to nearly 1.6 million.
GM originally recalled about 780,000 Chevrolet Cobalts and Pontiac G5s due to faulty ignition switches that have been connected to several fatal crashes. GM is now adding an additional 842,000 cars including Saturn Ion compacts, Chevrolet HHR SUVs, the Pontiac Solstice, and the Saturn Sky.
According to GM, the faulty ignition switches can be knocked out of the run position from rough roads causing the car to lose the engine and electrical power. The loss of the engine and electricity can disable power-assisted brakes, power steering, and the front airbags.
To date the issue has been linked to 31 crashes with 13 front-seat deaths. In a statement from GM, in all fatalities the airbags did not inflate but not all engines shut off.
Source: General Motors, Youtube