Remembering Mayor Washington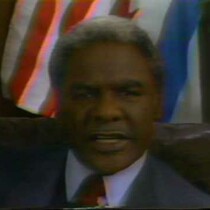 Posted April 4th, 2014 @ 3:36pm
"Chicago is one city. We shall work as one people for our common good, and our common goals."
-Mayor Harold Washington, 1922-1987
On April 29th the Mayor Harold Washington Legacy Committee will be presenting, "A Legacy Celebrated at the Harold Washington Cultural Center" held at 4701 S Martin Luther King Drive.
The event will honor the late Mayor Washington and as well as Bill Berry- one of Washington's closest advisors. The event will also feature a debut of a musical performance in Washington's honor by the 150-voice Chicago Community Chorus.
Tickets are available for $35 general admission, $25 group sales, and $125 reception and admission.
Source: Chicago Defender