Chicago Blackhawks Coach Joel Quenneville Is Out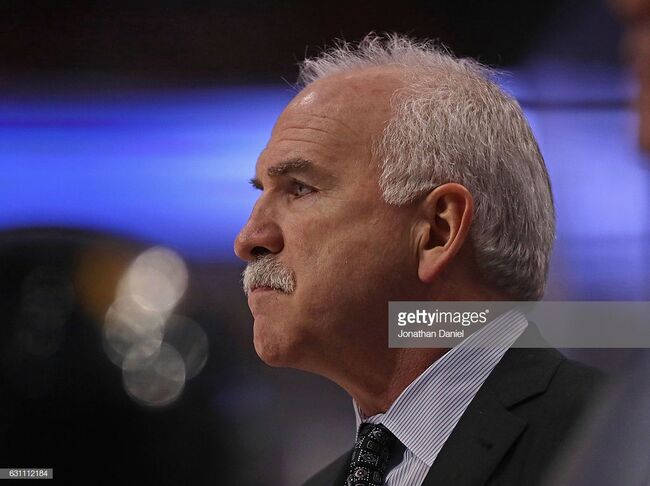 The Chicago Blackhawks said goodbye to Joel Quenneville today, after he was fired from his position as head coach of the team. The Blackhawks have been through some ups and downs over the years with losing and gaining players and some of the players having personal issues off the ice. I don't think the latter is why Quenneville was let go, I'm pretty sure it had something to do with the revolving door with the team.
But whatever the case may be for his firing, you have to give Quenneville his props because he led the team to half of the Stanley Cup championships that the team has earned since 1926 and that is very impressive.
I'm sure we may see the coach pop up with another team in the near future, or maybe he will decide to work in the front office or something, or maybe he just wants to lay on a beach and give up hockey all together. Whatever he decides, I hope he is happy.
Jeremy Colliton has been named the new coach of the Chicago Blackhawks, making him the 38th coach in franchise history.